One of the first pages I found about Dress Up Games. Back then, it still was a Korean website. Later it was sold to Lifetime Networks.
But still, I like to play there from time to time. They added a function to logg in and take part in fashion challenges.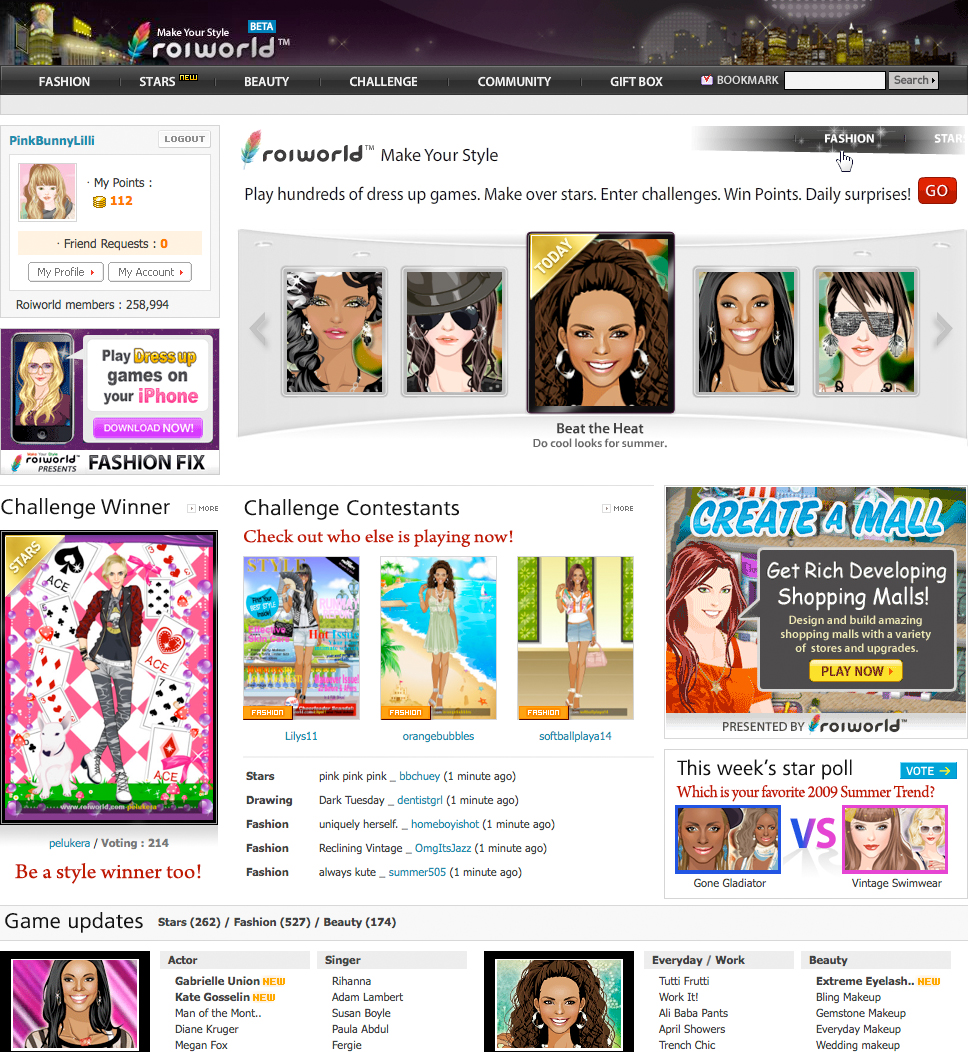 Sadly, one need to earn "money" to take part in those battles. So I often have not enough.

I especially like the Drawing Challenge. I hope you like it too.
They are still in the Beta phase up until now.

Wow you can even add your personal profile now


I like it, what about you ?