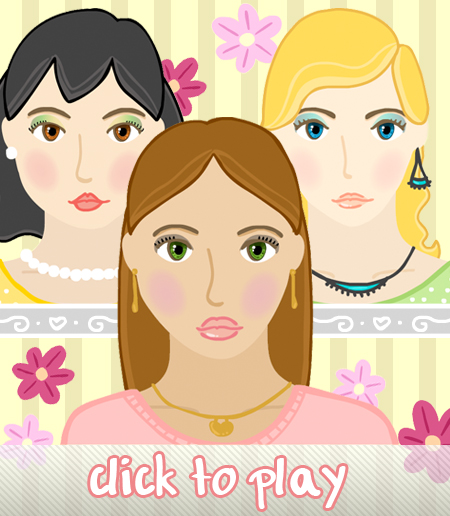 This is a game, where you can first build a girls head like you want. Afterwards you can apply some Make Up on her, like mascara and eyeshadow. In the end, you can choose her hairstyle and some clothes to wear.
Finally you will see a pic of your first chosen girl without the Make Up and the finally styled girl together.
I hope you enjoy this game. Have fun !