The biggest and greatest site for dress up games of all !
The list is getting updated nearly every day. And there are always games and sites I did not know before.
It's really amazing and the site owner is nice too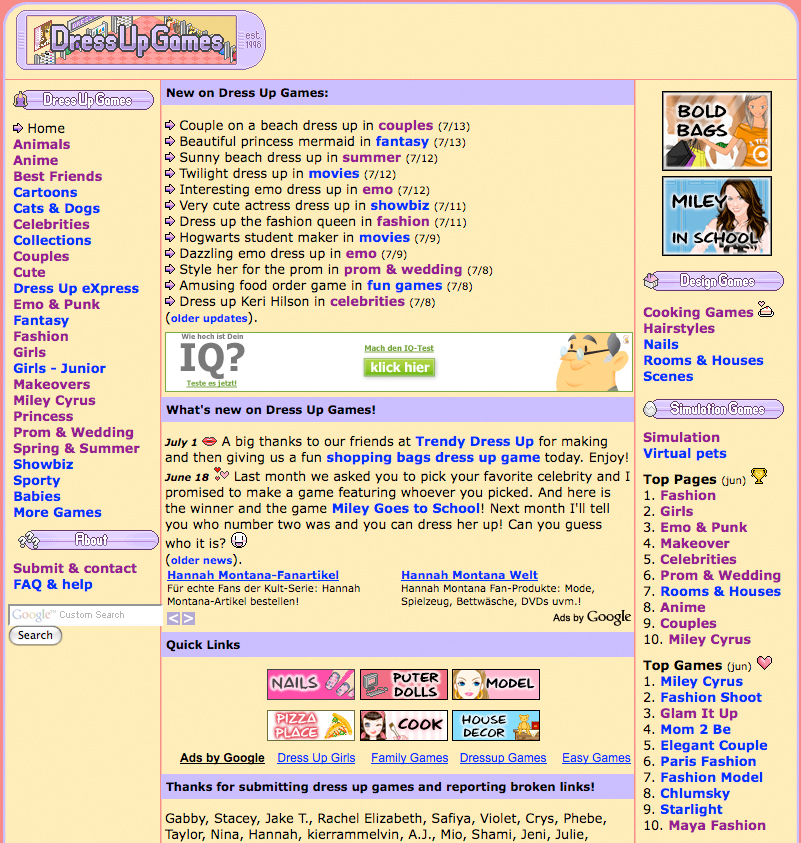 As you see, there are many categories. You may not be able to see all the stuff in one day. I visit the site very often my own. And I hope you like it too. It's always worth a look. But there are not only links to other pages, dressupgames also got some own games, mostly presented in the upper right corner of the page.
So, enjoy !