Azalea's Dress up Dolls is a beautiful collection of some magical Dress up Dolls. The style is related to Disney and very lovely in my eyes.
I've made some screenshots to show you my favourite games: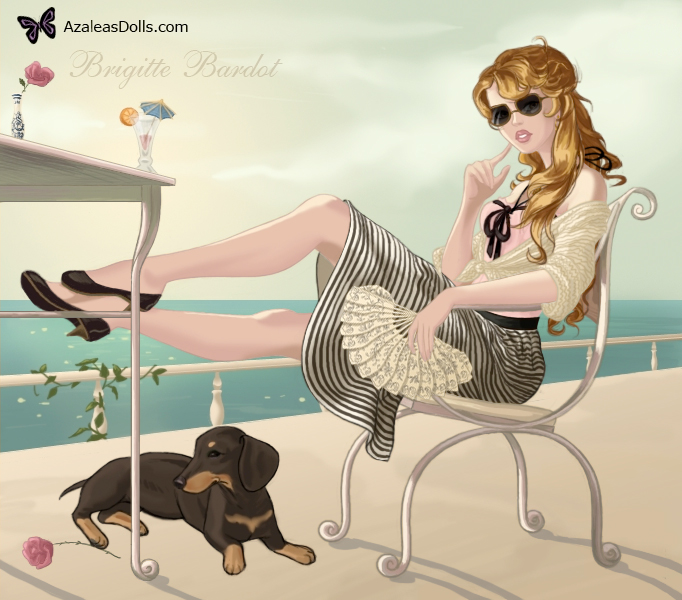 I love the Brigitte Bardot doll a lot because this old style is very cool and …       just look at her hair

The final pic creates also a very nice spring feeling.
Here are two cute fairy tale dolls. Giselle and the Mermaid Maker. I have the urgent wish to watch some old Disney Movies again now

And those are the 4 element dolls. My element is earth (based on my birth date) but I like the air doll the most.